Judy and Hughes Look Back at 2007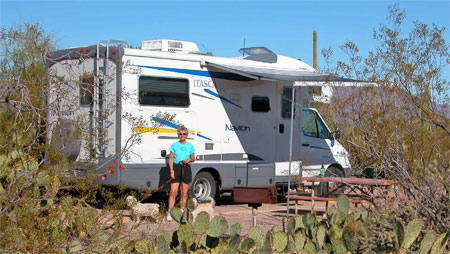 January

:

We did a lot of research and spent a long day at the Denver RV show; in the end we decided to purchase a new RV through eBay, saving 20% over best Denver deal; Judy won her age group in the cold and snowy Best Cross Country Race on the Planet; we attended the Arvada Cowboy Poetry Gathering; McGinty's Wake played a contra dance in Westminster.



February

:

Hughes flew to Toledo to pick up RV from a dealer in Delta and drove it home in two days; Judy took 4th in the USA Cross Country Championships (her team placed 1st); we gave the RV its trial run on a two-week road trip to Arizona and New Mexico, camping and visiting friends and family along the way.



March

:

Judy joins ranks of Medicare; good snow for snowshoeing and X-country skiing.




April

:

Two weeks in Italy made us fall in love with the country; Judy returned to training for Bolder-Boulder.



May

:

We attended a niece's Bat Mitzvah in Massachusetts and had a chance to see Deb and Dan and the grandchildren, as well as many of Judy's family there; Jill Calcamuggio visited from Toledo; Judy placed first in age group in Bolder-Boulder (that's 15 out of 15); Judy hosted women's walking/snowshoeing/hiking group for potluck; Debra sent unusual bouquet for Mother's Day.



June

:

McGinty's Wake asked back to play for Westminster contra dance; we left for five-week road trip through hottest time of the year in Utah; volunteered at Best Friends Animal Sanctuary in Kanab.



July

:

Returned from Utah, camping through spectacular southern Colorado mountains; no 4th of July parade or brass band this year in Nederland (town decided to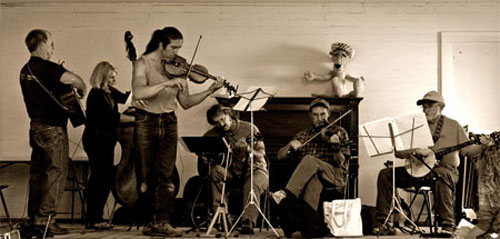 hold July 4th festivities on June 30!); McGinty's Wake played the Carter Lake Yacht Club for 4th year in a row; Judy won age group in tough, hilly Trespass Challenge run in Nederland.



August

:

Ken Andrews from Atlanta visited; Judy was age group winner in Boulder's Pearl Street Mile; we camped for a week at beautiful Steamboat Lake State Park.



September

:

Judy won age group in local Neder-Nederland 5K (12 out of 12), and the next day we left for another 5-week road trip through northern Rockies, Oregon-California coast to Ojai for Hughes's 50th high school reunion. We also enjoyed a brief visit with the Eisenhuts and Williamsens who joined us in Ojai for our annual mini-reunion.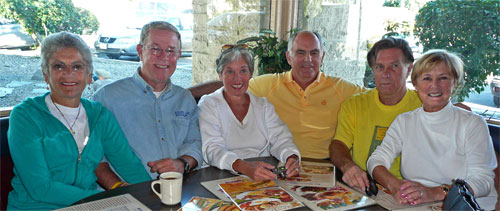 October

:

We returned from reunion across Arizona and New Mexico; we began volunteering at Community Center; completed warranty repairs on RV, got 10,000-mile oil change, winterized the rig, and put it into storage until sometime early spring or late winter; cousin Steve Gausbeck and his wife Robin visit from Rockford, IL.



November

:

We warmed up in Puerto Vallarta with cousins Carol and Ken McKenzie; Judy won 700 pesos in PV 5K; added to firewood pile in preparation for winter; Judy took second in local Turkey Trot and then we went over to Michael and Cindy's for Thanksgiving.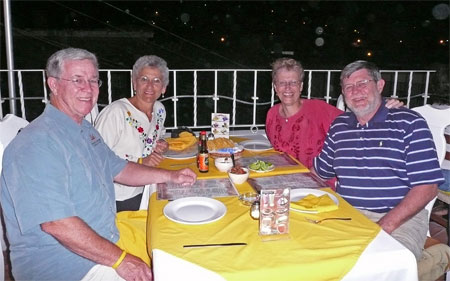 December

:

Looking forward to enjoying grandchildren here with Deb and Dan for Christmas; expecting several neighborhood social gatherings to end the year with friends as well as family.




On-going

: Volunteering at Visitors Center and Community Center; occasional afternoons/evenings playing bridge; McGinty's Wake rehearses weekly; Mystery Book Club meets monthly; Judy runs with "Purple Runners" on Saturdays in addition to formal training programs, casual running at home, and Sunday runs with the Boulder Roadrunners; Judy continues quarterly scans and tests.



Stat of the year

: We had about as many medical appointments as days traveling here and outside the country. Conclusion: we may be getting older but we're still moving.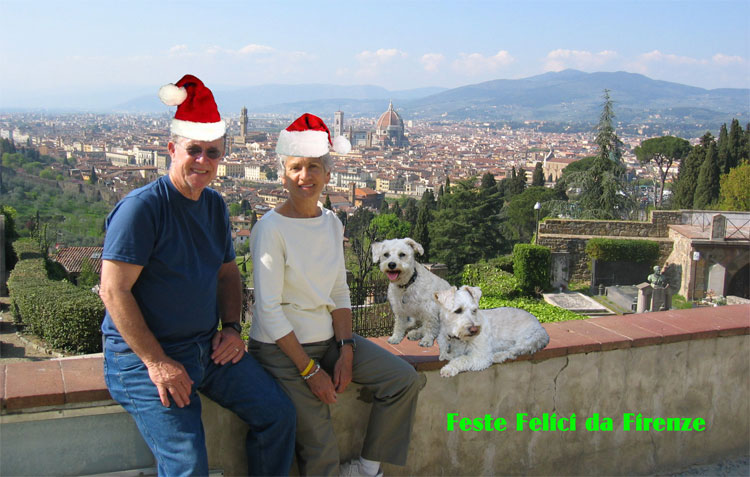 Repeating a New Year's wish from 2006,

May your hearts be at peace.
May we all be able
to set aside life's struggles
and losses and
rejoice in the blessings
that are ours.


Hughes and Judy
Bella and Sophie